I love working from home and the fact that I don't have to dress up like I once did in my (non-remote) corporate job is so wonderful. But let's be honest…I'm tired of yoga pants. Are you?
I've realized I'm actually more productive if I'm not in loungewear all day. Though I may no longer need all those pencil skirts and stilettos, I still want to dress in a way that my mindset is on work and productivity. So toss your pj's and workout gear back in the drawer and keep reading for comfy…and cute…alternatives!
PANTS
Although other pants certainly hang in my closet, I find myself reaching for either my Spanx faux leather leggings or a quality pair of denim almost every day. I am a super fan of the high rise trend in jeans (because, hello…four kids) and denim can be dressed up or down so easily.
For years I thought I was saving money by buying cheaper jeans when really I was wasting so much money! Why? Because quality denim can literally last you a decade and goes many wearings without needing a wash. My current favs are Madewell, but I also love 7 for All Mankind, J. Crew, and Hudson.
(NOTE: Photos in above slideshow are all Madewell.)
The Spanx faux leather leggings fit like a glove and can be worn with a sweatshirt and tennies if you are headed to the gym, and then transitioned with a tunic sweater and boots for a meeting later. They also have the most fantastic "jean-ish leggings" that we're obsessed with.
(NOTE: Photos in above slideshow are all Spanx.)
SKIRTS, DRESSES, and JUMPERS, oh my!
If I am going to wear a dress all day, wiping kids noses, playing a quick game of soccer in the backyard, and then meeting at the coffee shop for a collaboration meeting in the afternoon, let's just be real… it needs to be comfy, maintain its shape, and not get too wrinkly! Sonnet James checks all these boxes and when you support this company, you are supporting a single mom that got her hustle on, believed in her dreams, and is a shining example of what happens when hustle meets heart. I'm seriously in love.
(NOTE: Photos in above slideshow are all Sonnet James)
I wear skirts more rarely, but when I do, I like them to be the star of the show because they're bright or bold and fun. I'm currently drawn toward a lace or sequin skirt paired with something much more casual like a V-neck tee and flats or my chambray button down and leather sandals.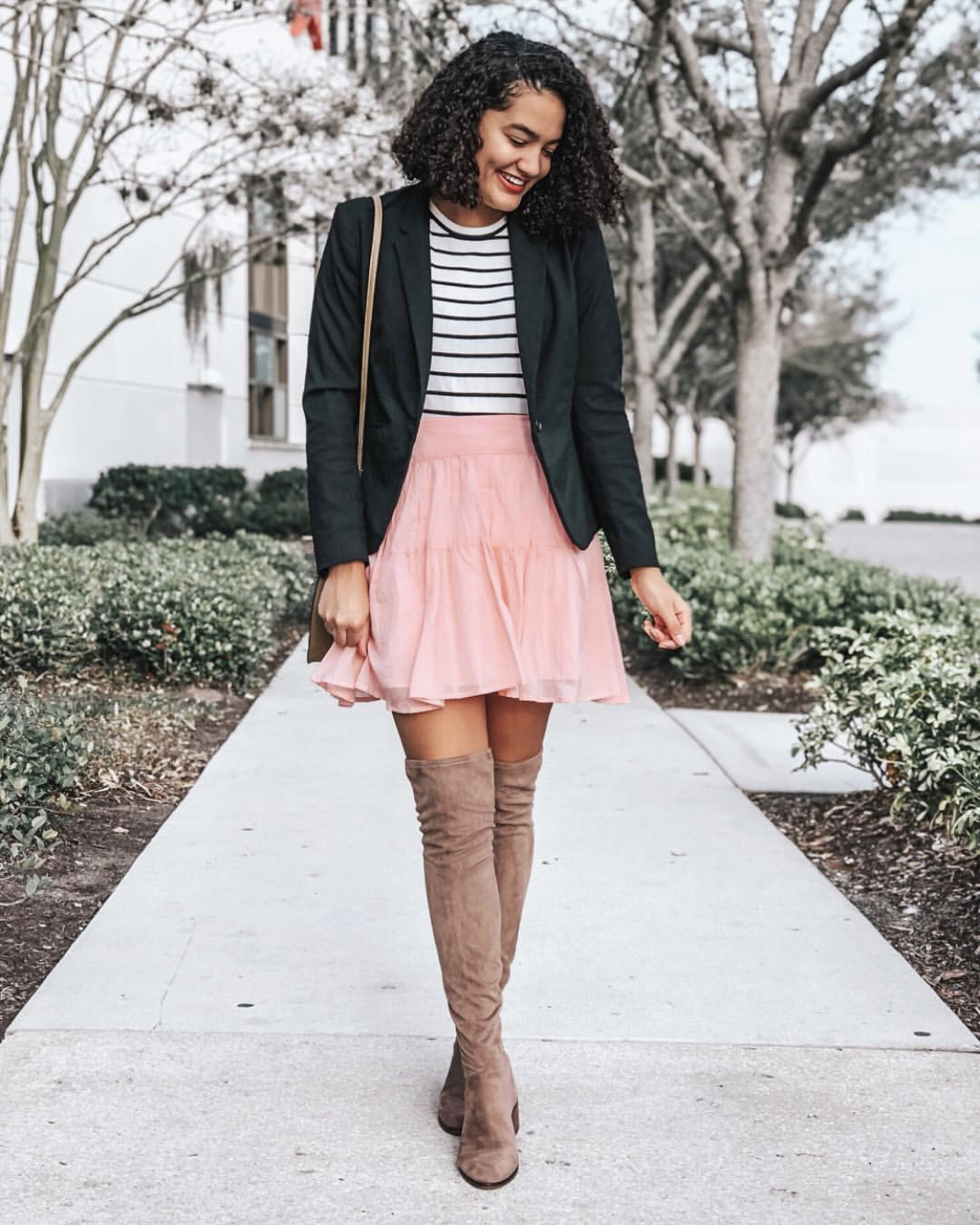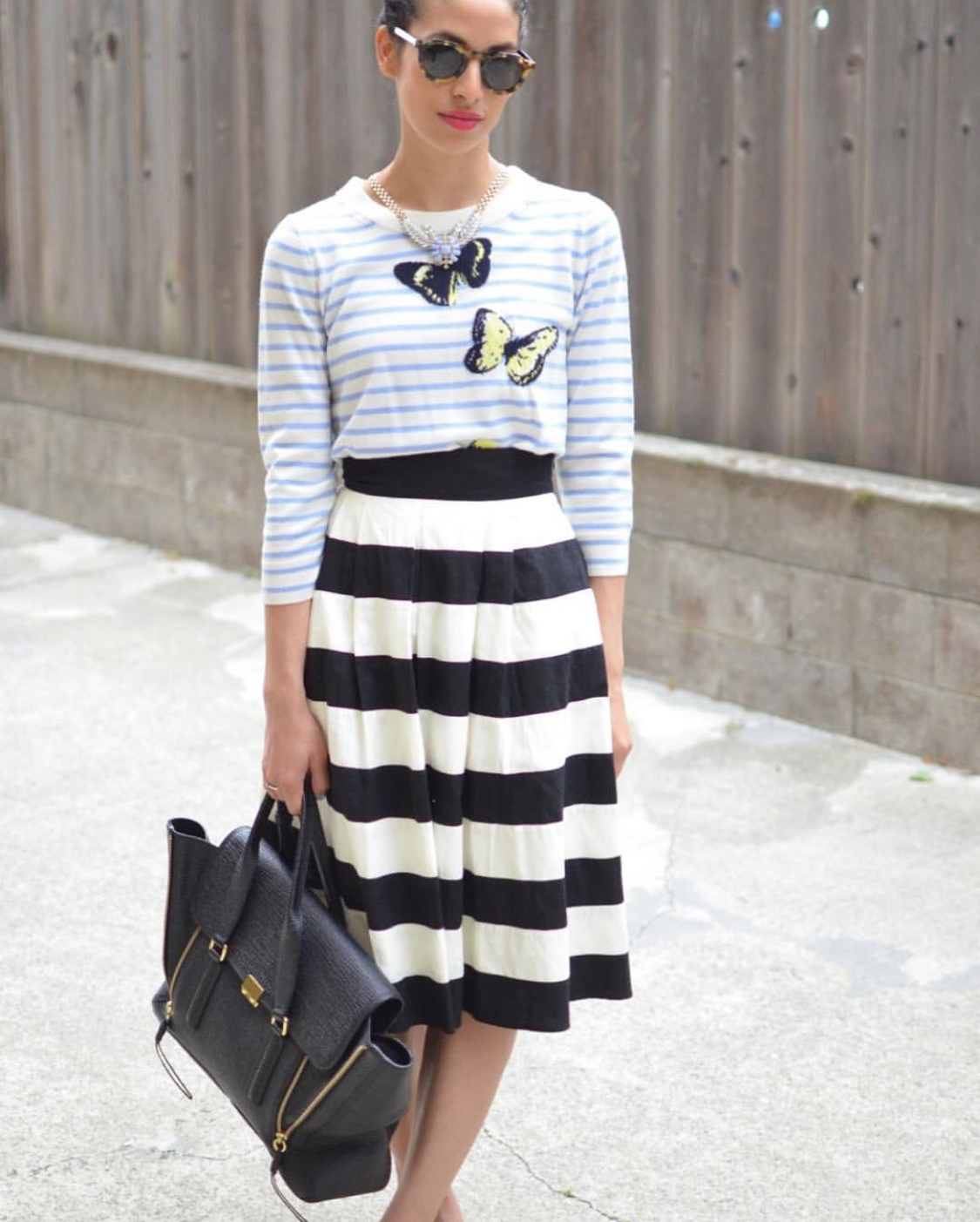 (NOTE: Photos in above slideshow are all J.Crew)
Jumpers are just as easy to dress up or down as denim. Statement earrings and heels and you are ready for cocktail hour, add a blazer and flats and rock a meeting, or a messy bun and sandals for a playdate. You will get absolutely mileage out of this piece! This one is from Evereve- another mom dreamt and owned business that I love to support.
(NOTE: Photos in above slideshow are all Evereve)
TOPS
This, I feel like is the easiest category in terms of what you can get away with when you are a work from home mom, so therefore also the easiest place to express your sense of style. After four babies and multiple surgeries, I've had to add a new section to my closet called the, "This is what is flattering for now, but I hope to return to all my other clothes someday."
Button down shirts, flowy tops that get shape from a front tuck and layers like vests and sweaters are what I feel most confident in. If you are looking to add a couple of luxury sweaters to your closet that are anything but typical and oh-so-flattering, check out Evy's Tree. Madewell and J.Crew definitely have great variety for button downs, and another mom-owned business I love to support (and love their affordable tee's) is Grace and Laced.
(NOTE: Photos in above slideshow are all Evy's Tree…also a mom-owned business!)
JEWELRY
Statement earrings immediately dress up your look and add interest to an outfit that might otherwise be basic. I am currently obsessed with all things Kendra Scott and you can find me in this earring/necklace combo almost every day. The necklace can be customized to any color you want and I find this small size necklace works with almost every outfit and since it's so tiny, it's also less enticing for my toddler to yank on.
For a slightly more casual look, I love the pieces from Noonday Collection (you guessed it…another mom-owned business!) but I love their mission even more:
Together we're building a flourishing world where women are empowered, children are cherished, people have jobs, and we are connected.
Wondering about shoes?? Don't worry…we've got a whole separate post on that. Stay tuned!!
What are your favorite brands? We're ALWAYS looking for more labels packed with comfort and personality!
WRITTEN BY KRISTEN HALLINAN: WRITER, SPEAKER, WORK-FROM-HOME MAMA